Sometimes the blogging world is just the BEST! I found this when I was doing more personal family blogging and have also found it via "teacher blogging". Check out the award that our blog received from a fellow blogger this week:
1. Thank the person who presented the award to you and link back to them.
This award was passed to me by Marlana over at Lil' Country Kindergarten. She has a great little blog filled with tips and tricks for parents and teachers.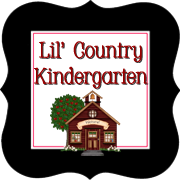 2. Tell seven things about yourself. I really don't like talking about myself but here are seven quick things....1. I have a terrific family of five children and an amazing husband that I've been married to for 25 years this year. 2. I've been teaching 26 years this year. 3. This is my first year back in full time classroom after 15 years as a reading specialist/literacy coach. 4. I am LOVING being back in Kindergarten. 5. I have written five books for teachers and numerous teacher's guides for reading instruction. 6. I have learned to love running this year and am training for my first half marathon in February. 7. I think I have an addiction for picture books...I have a TON of them and still keep discovering more I want to add to my collection.
3. Pass this on to 15 newly discovered blogs and let them know they've received this award. (I'm choosing to do ten because I simply think 15 is too many for one blog post).
Some of these bloggers have already received this award, but here's some new blogs for me:
A Teacher's Touch!
The Very Busy Kindergarten
Mrs. Woods Dual Language Class
Primary Perspective
Mrs. Kimbrell's Kindergarten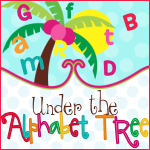 Not sure why this one won't center. I keep trying and it disappears. Still worth the click!